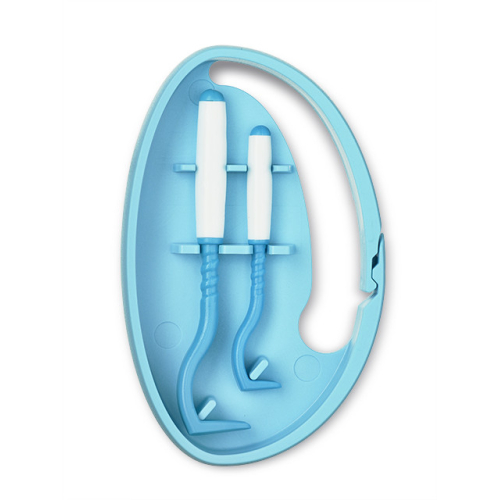 The tick removers Tick Twister® are available with storage boxes: the ClipBox! 
- With its modern and functional design, the ClipBox Tick Twister® will accompany you everywhere! 
- Available in 5 vibrant colors and composed of two housings, one for each size, the ClipBox will allow you to store your hooks safely, and not lose them. 
- Its format is ideal for slipping the hooks into a pocket and having them always at hand. 
- With its locking system, inspired by a karabiner, you can also hang it on a key ring, a backpack or a belt. 
Technical specifications : 
Material: ABS plastic, alcohol resistant 
Dimensions: 76 x 47 x 10 mm 
Weight: 12 g 
Colors: pink, blue, green, purple, orange
Advantages: 
- Convenient, easy to carry
- Instructions for use on the back of the ClipBox
- Made in France