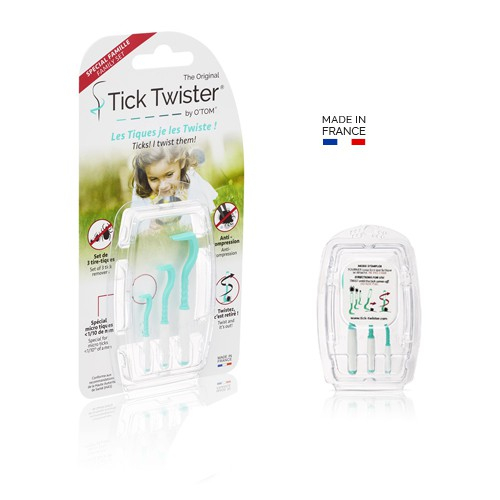 New : Family Set Tick Twister® !
- 3 tick removers to remove ALL sizes of ticks ! 
- The Tick Twister® Family Set is offered in a reusable box to store the tick removers and find them easily. 
- Eco-friendly packaging: card to be recycled and box to be reused. 
Technical characteristics : 
- Set of 3 tick removers with silicone grip, micro, small and large.
- Blister sizes : 90 x 165 x 10 mm - 14 g
- Blister barcode : 8 5064600033 5